Not much is new right now which is quite refreshing. The summer is treating us well and I am glad that we're enjoying it. Dave has been doing some work on the house, trying to get us more organized. Well I should say, he has done a lot of work on the closets which in turn should encourage us to be more organized. He had been using the closets in both his music room and the (now) nursery for his clothes and other junk. Our closets basically consisted of a bar set high and a shelf above. Pretty boring and inefficient, if you ask me. The nursery has a "walk-in" closet that is 4' wide by 5' deep. He lowered the bar for hanging clothes to the lower half of the closet and added four 20" deep shelves above, then added five 10" shelves to the right side of the closet. It is now a storage mecca, and it is beyond nice to have that project completed.

Dave took off Tuesday, Wednesday, and Thursday with me this week to work on these projects and other things that needed to be worked on. Since he is working on his school stuff, we really only have time on the weekends to get things done and then every other Saturday is occupied by his actual classes. Needless to say, the time this week has been quite valuable for us. It's also been kind of nice to have more than an hour a day to communicate. Tomorrow we plan on going on a lunch date to see a movie (which we never do) and eat lunch, and possibly grab Bean Sprout a little outfit with a BRU coupon that came in the mail. I may even dress up a little for this occasion ;) Speaking of our time together we have played tennis for the last three days. Sometimes I enjoy tennis and other times I am really bad and don't enjoy it at all. On Monday evening we played in something like 98% humidity, which took the life out of me. It was so sticky out and I tired out far too quickly. Yesterday's games were played in the morning and were much more enjoyable and I decided to dress in more appropriate attire. Getting exercise in without hurting, cramping, or sweating to death was a real treat. Today we played around lunch time and it may have been 1000 degrees out, I was having a ton of fun playing and even playing better than I had been, but my body decided it was too hot. I was drinking tons of ice water but I still had to surrender to the heat and not over do it.

Yesterday I made something for dinner that I may end up craving all the time now. It was a delicious combination of chickpeas, cucumbers, red onions, and tomatoes. Ohh....how I love love love chickpeas, I could eat them everyday. I mixed all the veggies with olive oil, a little red wine vinegar, lemon juice, dill, salt, pepper, and parmesan cheese. Yummy!! Healthy and tasty!

Over on the left you can see my latest product of boredom. I had been joking about making "bean spout '09" tee shirts for anyone who wanted one (eve
n if it is just me); and like most things I joke about, it came to fruition. I found zazzle.com and it's now one of my favorite things. You can get to my store by clicking here . The site is very nice, you can customize just about anything you want from postage stamps and travel mugs to dog shirts and baby onesies. Here's the shirt that I created, which you can get to by clicking on the image of the shirt in the zazzle box on the left.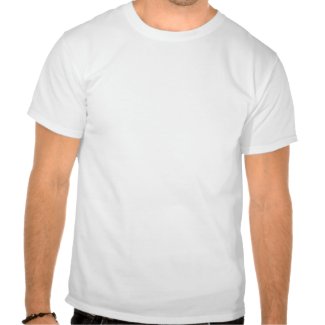 The font that I chose for this shirt is called "birth of a hero" which I thought was fitting (but first I liked it for the way it looked). I also did a Bean Sprout beer stein but felt it a bit unrelated to the birth of my son. I put his "logo" on a mug too and I am considering dog shirts next. Oh let me know if you have any suggestions for anything that I should put on the back, like a slogan...he needs a slogan...

Hopefully I didn't bore you too much. Next time I should have much more exciting things to write about....I hope.